AKC Miniture Dachshunds
Spokane ,Washington
PAR CARVEL BREEDERS......Horatio Von Helsing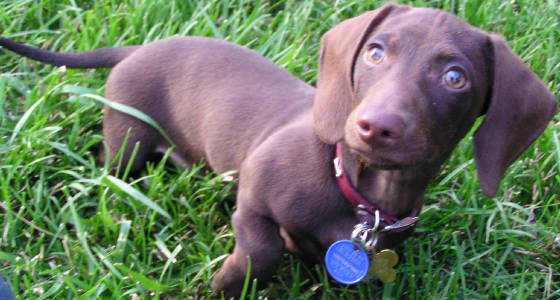 AKC MINITURE DACHSHUNDS
We breed and
show quality AKC miniature Dachshunds

Our puppies are born and raised in our home and are very well socialized by the time they go to their new families. Our puppies are picked up, hugged and played with many times each day.
WE RESERVE THE RIGHT TO REFUSE TO SELL OUR DOGS TO ANY PERSON(S) WE DO NOT FEEL WOULD BE THE CORRECT HOME FOR THEM. ALL PROSPECTIVE BUYERS WILL BE CAREFULLY SCREENED AND INTERVIEWED
All puppies are sold with limited AKC papers unless otherwise specified. We do not knowingly sell to pet stores, brokers, labs, 'designer dog breeders' or puppy mills. 'Limited' or 'pet' means this puppy is not considered breeding quality and is to be spayed or neutered, but can still participate in many AKC events if you wish to do so. If you plan on breeding, even one litter, then you are asking for a breeding quality dog.